From late spring to early fall, the Edmonds Farmers Market welcomes all! Starting May 6th and running until October 14th, look forward to strolling down 5th avenue every Saturday from 9 a.m. – 2 p.m. The sights, sounds, and smells will send your senses into a sensory overload. Looking around one can see an abundance of locally grown fruits and vegetable stalls lining the street.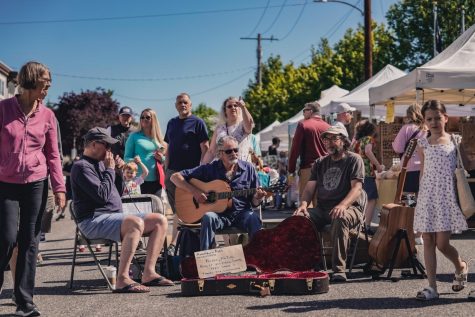 Tucked in between; freshly cut flower bouquets, food stalls, and craft tents. Often live entertainment will perform, so be prepared to smile wide as you breathe in the smell of decadent foods and hear the live music.
The Edmonds Farmers Market is a great place to meet up with friends, grab a bite to eat, and soak up the beauty that is historic downtown Edmonds. 
Story continues below advertisement