In a remarkable display of unity, tens of thousands of individuals from diverse backgrounds came together on Tuesday night at Gas Works Park, embracing the true spirit of the land of opportunity. The occasion was the highly anticipated return of the Fourth of July fireworks over Lake Union, making the highlight of Seafair's Summer Fourth event.
The festivities commence during the day with an array of pre-show activities, setting the stage for an enchanting evening. As darkness fell, the crowd eagerly awaited the dazzling fireworks presentation, meticulously choreographed to an 18-minute musical score.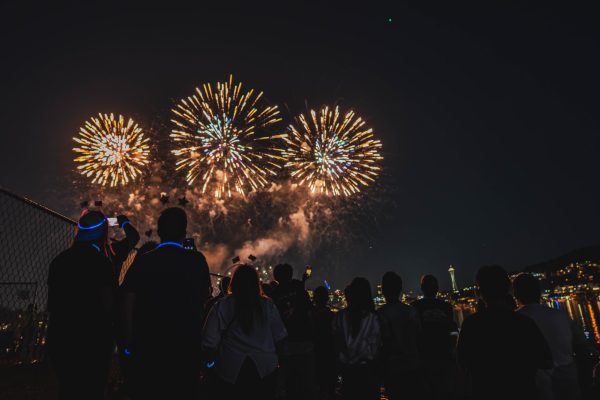 Last year witnessed the triumphant revival of the fireworks over Lake Union after a three-year hiatus. Western Display Fireworks, the company responsible for the awe-inspiring display, revealed that approximately 10,000 pounds of fireworks illuminated the skies during the previous year's show.
Story continues below advertisement