Sorry, there are no polls available at the moment.
Jason James, Staff Writer
March 12, 2019
The amount of effort and dedication that it takes for the average college student to maintain their focus in an effort to successfully navigate their course load and maintain...
Baseball Continues To Walk a "Colored Line"
March 12, 2019
If one were to ask any American to name the first baseball player that comes to mind, there's a good...
Thompson Steps in as Interim Head Coach
March 8, 2019
Edmonds Community College women's basketball Head Coach Eric Ensign has stepped down from his coaching...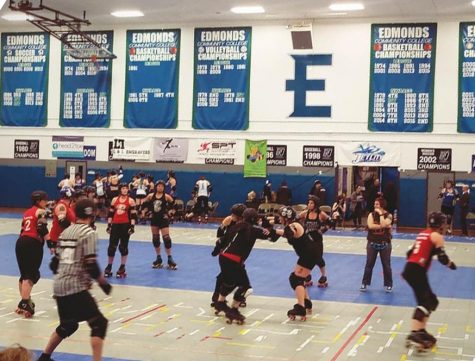 Women in Roller Skates Topple One Another (Consensually)
March 1, 2019
The Jet City Roller Derby, originally founded as the Jet City Rollergirls, has rolled onto the Edmonds...