For all you art lovers out there, take a trip down to Cascadia Art Museum located in downtown Edmonds, 190 Sunset Ave. From browsing the multiple galleries containing diverse Northwest art, to joining a special event held at the museum, students are able to participate for free – bring a student ID to show staff.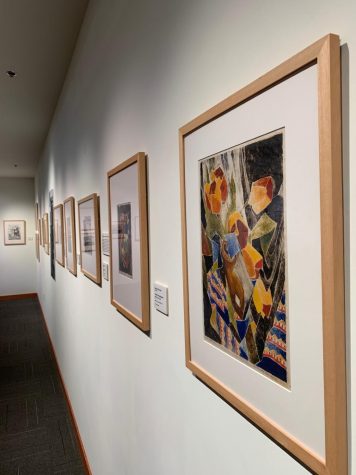 Cascadia Art Museum focuses on showcasing art and artists from the Northwest between the time period of 1870-1970. A large portion of the art on display was created by artists that in the past were marginalized or overlooked. Sally Ralston, Executive Director at the museum, explains that the museum's goal is to showcase the style of Northwest artists, and to tell "forgotten, untold stories of Northwest artists that have shaped our region and our culture and are a part of who we are today, the spirit of the Northwest."
Once a month Cascadia Art Museum proudly presents Music in the Museum. Coming up on Saturday, July 8, at 6 p.m., attendees can sit, surrounded by fine art, and listen to live classical music. This upcoming concert will feature pianist Judith Cohen, violinist Sven Rønning, and cellist Brian Wharton. To purchase tickets and to reserve a seat, visit Music in the Museum | Cascadia Art Museum.
Although exhibits change throughout the year, visitors of all ages can find something new to ignite their inner artist. Currently the museum is hosting five exhibitions. These include: 
Story continues below advertisement
 Annah Wright Rogers Remembered 

 Paul Morgen Gustin (1886-1974): The Dr. Philip M. Rogers and Annah Wright Rogers Collection 

 First Impressions: Women Printmakers of Washington

 Urban Scenes of Seattle: 1910-1960 

Mid-Century Figurative Sculpture 
Cascadia Art Museum also provides great opportunities for students and community members to volunteer. To get more information about the application process, the qualifications needed, and the benefits volunteers receive, visit Volunteer | Cascadia Art Museum.  
Other activities include:
Coffee with the Curator

– visitors can walk through each gallery, while listening to the museum curator provide detailed synopses. 

Lectures – Cascadia Art Museum also hosts artists and experts to share their knowledge through educational talks. 

Art Walk Edmonds – Every third Thursday of the month, between 5-8 p.m. Cascadia Art Museum opens its doors to the community. Admission is free, so come and engage in an assortment of fine art events ranging from live music and demonstrations, to culinary and performance art.

View of Cascadia Art Museums interconnected hallway. On display are artwork and sculptures from various artists from the Northwest.
Through the exhibitions, programs and events, the staff and volunteers working at Cascadia Art Museum make it their mission to provide visitors with an enriching experience.