EdCC is out, Edmonds College is in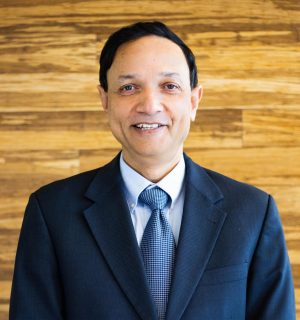 A controversial decision took place during the Apr. 13 meeting of the Board of Trustees: they approved the motion to change the college's name from Edmonds Community College to Edmonds College.
"In the coming weeks, you'll notice changes to the college website and social media," wrote President Amit Singh in an email to staff. "Over the coming months, we'll be updating some of our large signs on and near campus, and making a few other changes."
The change has come partially due to the college offering more than just associate's degrees. Singh stated in a campus-wide email that the college is "offering more industry-driven certificates, degrees, and Bachelor of Applied Science (BAS) degrees to give our graduates an edge in high-demand, high-wage fields."
The name change became a hot button issue when news of it being a possibility first broke last December. In February, President Singh emailed staff and faculty, inviting them to request a face-to-face meeting with him to discuss their thoughts surrounding the idea of the change. This sparked a long email thread of staff members voicing their opinions to each other.
Simone Tanke, a service-learning programmer and student, was somewhat welcoming of the change in name.
"As a student and student staff, but more so as a student, the items that need to be most considered is the stigma of a student's resume for future employment," responded Tanke in the email thread. "This choice needs to be based on logic and fact, not emotion and sentiment," Tanke went on to say, explaining that she would support keeping the name if the college was going to fight the stigma around community colleges, but if not "we need to consider highly of removing it."
Others were less than enthusiastic, or staunchly opposed the idea.
"I just wonder if right now is the best time," said faculty member Karen Fenner, citing that this would be an expensive undertaking for a college trying to conserve money in the midst of several major projects. Fenner also points out that within the last few years the college changed most of its signage and its logo, and that it would be costly to do it once again. "Making all these changes ONCE AGAIN, spending tens of thousands more dollars, doesn't seem to be the best use of our finances."
Some, like instructor Leslie Berntson, disagreed with the decision for different reasons, believing that taking 'community' out of the name would take the community out of the college as a whole.
"I think Community should stay. We are a community of our own, and we are a welcoming one," wrote Berntson. "There is a sense of belonging as a community, and it grows and thrives and spreads."
President Singh acknowledged the concerns around the impact it would have on the community in his announcement, assuring that it would change the college for the better.
"We are committed to serving our community, and that will remain central to our mission," President Singh wrote. "We're still Tritons! Our college look, colors, tone, and brand will stay the same; however, our college and athletics logos will be getting a makeover."
Leave a Comment