The True Cost Of College Textbooks
Textbooks are incredibly expensive. Groups at Edmonds Community College are working to confront the issue.
When you ask someone to describe their worst experiences with textbooks, it's not hard to find stories. Access codes that cost hundreds and last six months, paying for a book rarely required to be opened. Prices of textbooks have skyrocketed in recent years, leaving many students to risk their academic success for fiscal safety. A study released in 2018 by the Washington State Board for Community and Technical Colleges and the Washington State Community and Technical College Student Association focused on how textbook prices effect students, and came to serious conclusions. Close to half of students have gone to class without the required materials, and 37 percent have decided to take fewer classes because of the financial burden imposed by textbooks. The greatest percentage of respondents paid for the texts with their own money (40 percent), followed by those who usually used financial aid (30 percent). At Edmonds Community College, the cheapest text in the bookstore is $2.05. The most expensive is $301.00.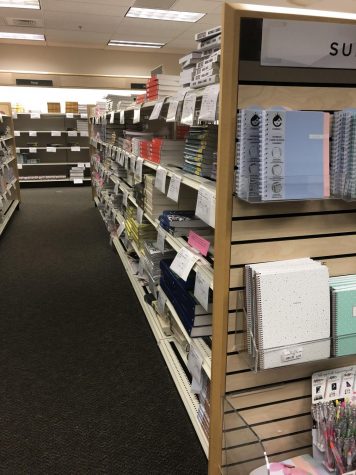 Why can the materials be so costly?  Nearly 80 percent of the textbook industry is owned by five companies, and you've probably heard their names: Scholastic, Cengage Learning, McGraw-Hill Education, Houghton Mifflin Harcourt, and Pearson Education, with Pearson owning the largest share. One-time-use access codes tanks the reusability and resale value of bundled books. Publishers claim that modern textbooks are expensive to produce, especially with the added online components. New editions of texts are made quicker now, around every three years instead of every five.
Finding less costly materials can be time-consuming and difficult, but it's actually legally required. Washington State has laws applying to both bookstores and faculty. Title 28B, Chapter 28B.10, Section 28B.10.590 of the Revised Code of Washington instructs faculty to "consider the least costly practices in assigning course materials, such as adopting the least expensive edition available, adopting free, open textbooks when available, and working with college librarians to put together collections of free online web and library resources, when educational content is comparable as determined by the faculty."
Deann Leoni, a professor in the math department, explained what the department done to make textbooks more affordable. About half of the math department uses the old books, agreed upon within the department so students don't have to buy multiple textbooks. The other half has adopted OER. Open Educational Recourses, or OER, are teaching materials with an open license. OER have been created by people or groups who then choose to release the information. People can use, modify, and distribute OER materials at no cost.
"There are some students who go through all of pre-calculus and calculus with instructors using open-source, which means that they would pay from zero to, like, 20 dollars for their entire year or two of math." Leoni explains. Some professors have adopted similar methods, but expanding OER use, along with other money-saving policies, would improve the lives of every EdCC student who has ever bought a textbook.
Textbook Affordability Committee is a group on campus dedicated to this very issue. The Textbook Affordability Committee has several goals: to get a sense of what faculty is already doing, learn what other colleges in the state have done, gather resources for instructors, and share all relevant information with faculty. The committee was formed last spring and consists of Jennifer Patterson, the Associate Dean of the Learning Recourses Division, Jeannie Nieman, chair of the PE department, Alice Duong, student representative, and Zasar Jongpermwattanapol, also a student representative.
"Often libraries are involved in efforts around textbook affordability mainly because we can help people find alternative resources," says Patterson, the library dean and lead on the project. I asked Patterson about the potential downsides to OER material. Many professors raise concerns about quality, or are overwhelmed by the options.
"I think there are some really high-quality OER materials out there and I think they're getting better." Patterson explained that it's easiest to find high-quality materials right now for more general, entry level classes. For more specialized classes good OER may not exist at all, or at least might be harder to find. Patterson stressed that the library can help. The library also maintains a large catalog of useful online information, including multiple subscriptions, eBooks, and academic texts. "We have a lot of great resources and we love to work with faculty to share what we've got."
Cost-saving measures have also been implemented by the legislature, though few students are aware of their legal rights in this area. According to RCW 28B.10.590, students are required to have access to the "title, authors, edition, price, and International Standard Book Number (ISBN) at least four weeks before the start of the class".
At least four weeks before the start of class, students should be able to go to edcc.bncollege.com, click "Find my Textbooks", and find the information they might need to get a cheaper edition. Teachers are legally obligated to clearly inform the bookstore of their textbook choices before the mandated time.
There's another law on the books, RCW 28B.50.789, requiring the price of textbooks to be in the class descriptions. However, the law only takes effect after a school has switched over to CTC link, a new administrative system. It hasn't yet been implemented at EdCC, but when it is, expect to be able to see exactly how much extra you'll pay for your books right in the section description, or at least get a link to the information. Nearly 40 percent of students in the SBCTC survey had decided to sign up for fewer classes based on the cost of course materials, and that's without course material prices in all the class descriptions.
This new policy could significantly boost enrolment in classes with affordable materials. It could convince more professors to adopt OER or low-cost materials, but they may not be compensated for their time. One of the issues with adopting OER at Edmonds is that we have a high number of part-time faculty. They may simply not have the time to invest in OER or figure out how to fit their class materials under $50, the price the most students say is reasonable.  "It does take more time," says Patterson. "Once you find [OER] you may have to do some adaptation, to make it fit for exactly what you're going to be teaching." Which you can legally do, thankfully, as OER are open-license. And further maintenance may be necessary to keep the text up to date. Another issue is that a single professor may not be able to change their material and stay within department rules, even if they want to. The Textbook Affordability Committee will be attending instructional division meetings later this year to talk with faculty directly.
While OER is being integrated, there are some things you can do to avoid expensive books. Renting is often cheaper than buying, but if you buy, there's a chance you can sell your book back at the end of the quarter. Textbooks are also often put on course reserve and are able to be checked out at the library.
Center for Student Cultural Diversity and Inclusion (also known as the Diversity Center, but that's not its name) is another valuable resource. They have a textbook library and serve all EDCC students. The books are first come first serve. Dennis Denman, Assistant Director for CSEL, is also involved in the Center for Student Cultural Diversity and Inclusion. Denman is of the opinion that textbook prices are too high for students. I asked him if the Center for Student Cultural Diversity and Inclusion took donations. "Oh, of course! Yeah, several students donate their books at the end of the quarter, each and every quarter."
Making course packs, keeping classroom sets, using old editions, avoiding homework websites, putting books on course reserve and using the library databases are all polices sometimes used at Edmonds. They're all policies that could be expanded. We have teachers open to new ideas, and groups that want to help. There are even more advanced ideas out there, like a book-trading system or a subscription-based rental system. Professors are in a unique position where even a small change in their policies can have an enormous cumulative effect.
As for what to do with your old textbooks in the meantime, a reminder from Denman: "We gladly take all donations, that's for sure."
Leave a Comment