The Edmonds baseball team's season was nothing short of spectacular, according to Head Coach Brooks Roy.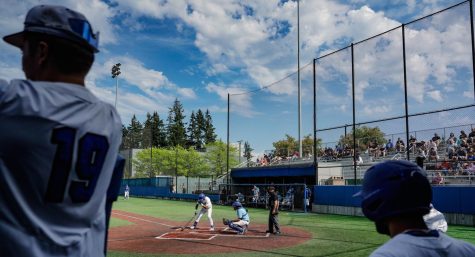 It wasn't perfect — the Tritons ended the season with 37 wins, 15 losses and a seventh place standing in their conference. But there is more than one way to gauge success.
"These guys brought it from day one and didn't look back," Roy said. "This group truly loves the game and, more importantly, each other." 
Coach Roy (who is also a Triton Alumni) is grateful for how this season went, and expressed, "Edmonds College will always have a special place in my heart. It's an honor to have played and coach for Edmonds College."
Story continues below advertisement
Home-field advantage played a vital role for the Men's team, where they racked up 20 wins, and only 5 losses when they were the home team. But home-field advantage was not the only secret to their success. Team chemistry also played a role.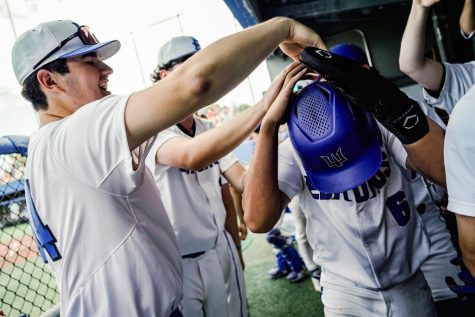 Coach Roy stated "I am extremely proud of this team. I am so proud of our sophomores and all their hard work and dedication. We finished with the best fielding percentage in the NWAC and will go down as one of the best defensive JUCOs in NWAC history."
The big highlight of their season was shutting down Clark College in a 6-0 victory for the Super Regional Championship. This victory led them to advance to the NWAC Championship. Though they fell short in the NWAC championship, Roy ensures that winning will be the priority "Next season our goal will stay the same. Win an NWAC title. We will have a strong group coming back next year with an exciting incoming freshman class." Roy also added that "We currently have 6 players committed to Division 1 schools and counting" which makes the program hopeful for an even brighter future. 
Not only did all the freshman and sophomores who played this season contribute to the team's success, Roy also gave props to the coaching staff as well, "A big shout out to the Edmonds College coaching staff (Haydan Hastings, Casey Mitchell, Nate Sadler, Ron Omori) who were a massive part in the team's success."