Birthday party held for Triton Student Center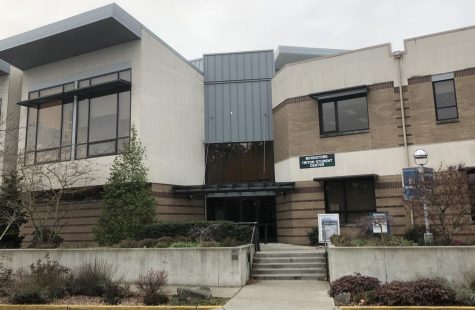 Located near the entrance to campus, across from the bus depot, is the heart of Edmonds Community College: the Brier building. Students can stop by Brier to enjoy a cup of coffee from the college cafe, grab a snack from the Brier Grill, and pick up their textbooks from the bookstore all in one place. It's hard to imagine the campus without the convenience and the atmosphere of the Brier building, and it is for these reasons that the student government, student leadership and staff decided to throw a party for the Triton Student Center's 10 year anniversary on Nov. 13.
Within Brier, students can find just about anything they may need. The bottom floor, outside of the bookstore and Brier Grill, is designed mainly with the intention of being a cafeteria. With plenty of places to sit, there is room here for EdCC students to eat or work on assignments with friends. The upper floor allows even more recreational space for students, including the Triton Game Room. While there are, of course, classrooms and student centers in the Brier building, it is at its core a place for students to socialize.
This makes the idea of a party seem very fitting for celebrating this particular milestone. Wayne Anthony, Director of the Center for Student Engagement and Leadership attended the celebration, guiding hungry students into a line where they could pick out a free meal out of the offered foods, provided by the students helping out.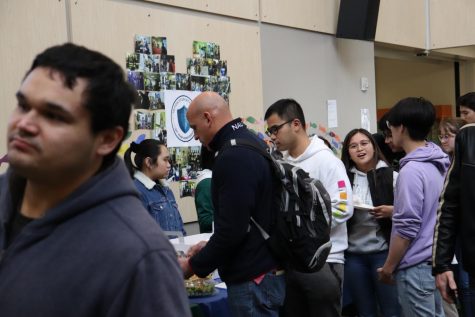 "Staff initially got together and talked about it with our student government and student programmers," Anthony explained.
When the student government and programmers got word of the idea, they were more than happy to participate. Several dishes were prepared with various types of salads and sandwiches. Cupcakes were handed out to anyone who wanted one at the end of the line. Everything was set up to appear very neat and well put-together. There had clearly been a lot of hard work and planning involved in this festivity, to which Anthony credits the students: "Other than the idea, it's all been driven by our student programming team and our student government." The pride in his voice is evident as the students behind the tables filled with food continue to hand out meals to the line of students with sunny smiles on their faces.
The Brier building has become such an essential part of the campus here at EdCC. Students are fortunate to have such a convenient one-stop-shop to go to before, between, or after their classes where they can enjoy themselves, and we are all fortunate to have such a hardworking student government and programming team to help keep this place running.
Leave a Comment